In December 2018, I set out to record soundscapes of springs, waterfalls and reservoirs of Kithira. My next stop was Mitata.
pro tip: play recording(s) simultaneously and adjust each volume level for a slightly different experience. Also, try right-clicking and selecting loop.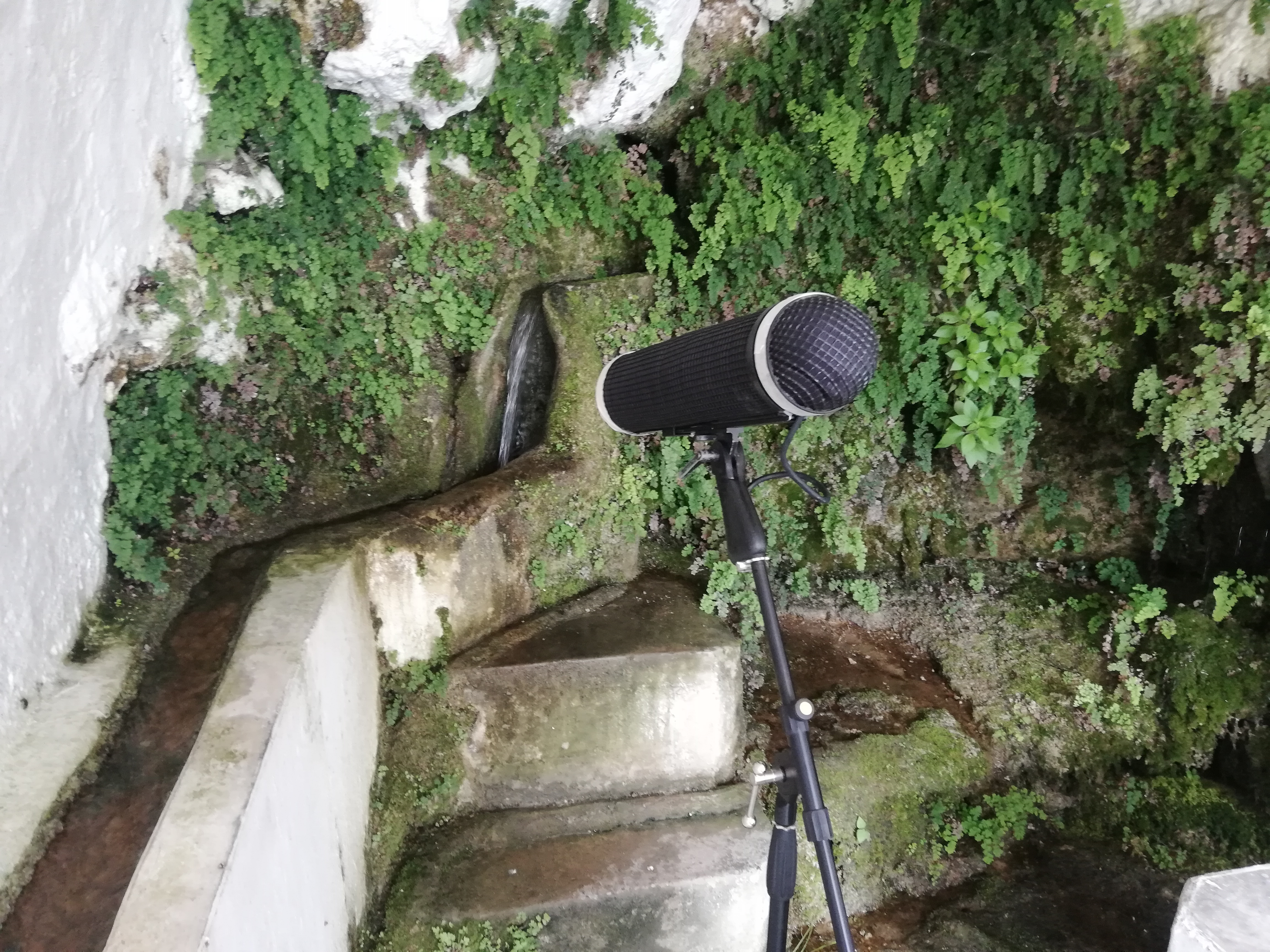 The spring is housed in a sort of barrel vault. This results in strong resonant frequencies, that add character to the sound of the spring. It also sports a concrete picnic table, ideal for placing recording gear.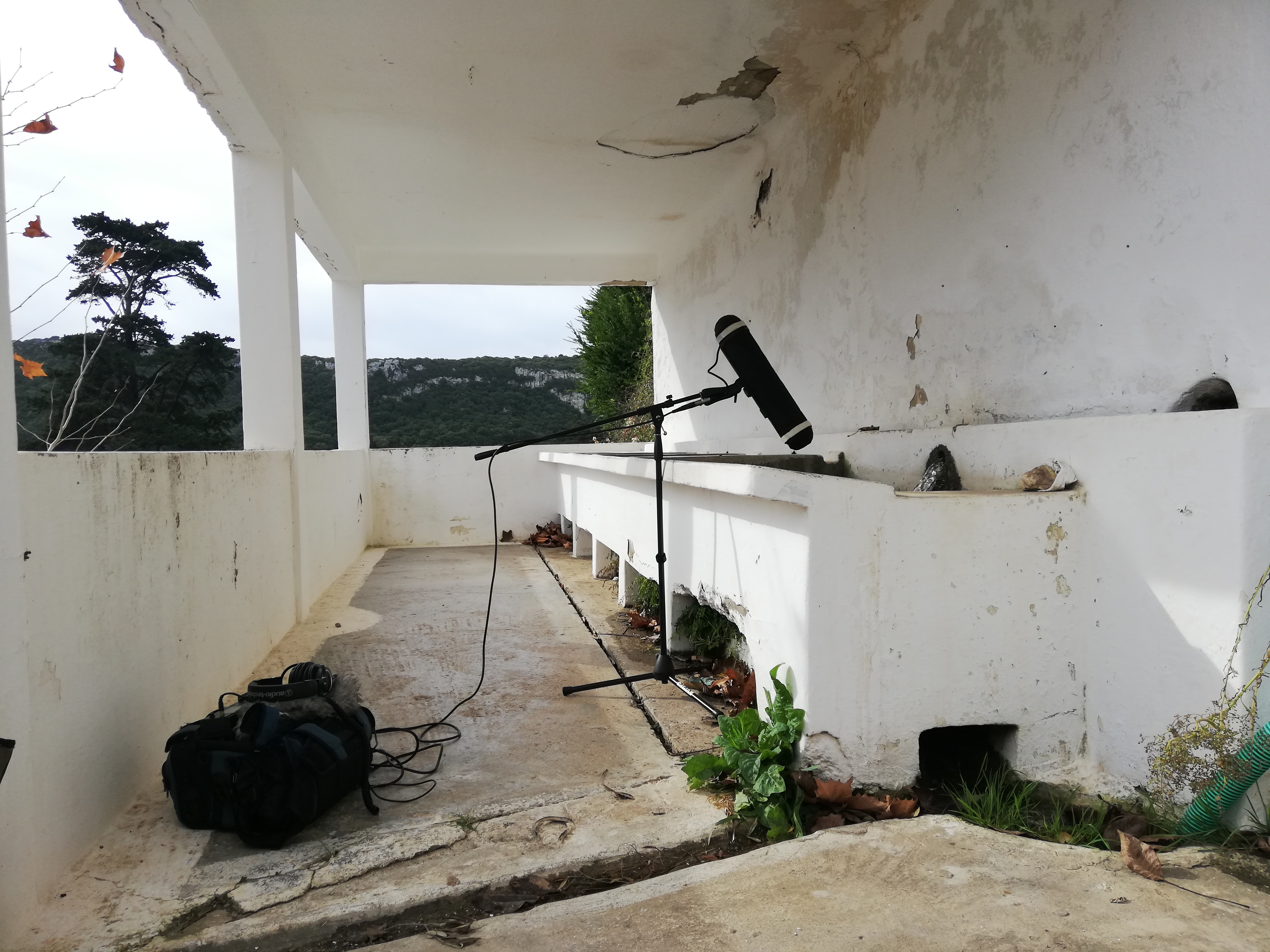 Some spring water gets redirected to a series of cement sinks. These were used by housewives for doing laundry, back when homes were not hooked to a water supply network.

This work is licensed under a
Creative Commons Attribution-ShareAlike 4.0 International License
.